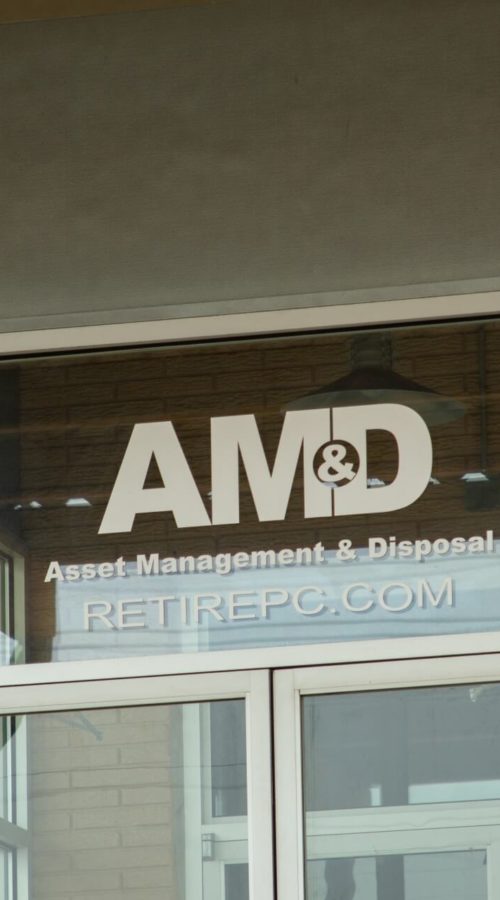 R2v3 also requires e-recyclers to assure that more toxic material streams are managed safely and responsibly by downstream vendors-all the way to final disposition. It also prohibits e-recyclers and their downstream vendors from exporting these more toxic materials to countries that have enacted laws making their import illegal.
The R2v3 Standard Focuses on the Performance of Electronics Recyclers in the Areas Of:
environmental and public health

worker health and safety

security (data and facility)

the whole of the recycling process and chain of custody of materials through final disposition
The R2v3 Checklist provides additional explanation of the provisions of the R2v3 Practices in a step by step process. Recyclers can use this document to prepare for the audit process, as this checklist is also used by auditors from the certifying bodies.
RetirePC is an Electronic Recycler with R2v3 Certified Facilities
Choosing the right electronics recycler to manage your company's IT assets is a critically important decision.  Selecting the wrong electronics recycler can mean exposing your company to data mismanagement, and putting your company at unnecessary legal and financial risk.  Contracting with an electronics recycler that is R2v3 Certified means peace of mind in knowing that your company's IT assets are being managed by a recycler that has demonstrated they have a system in place to properly handle materials according to the R2v3 Standard. Recyclers from all regions of the country and around the world, offering a wide range of asset disposal and management services, have been R2v3 Certified. And, the list continues to grow rapidly. Don't be fooled by false claims, make sure your Recycler is R2v3 Certified and is on R2v3 Solutions list of certified Recyclers.
Electronic Recyclers with R2v3 Certified Facilities
The EPA encourages all electronics recyclers to become certified by demonstrating to an accredited, independent third-party auditor that they meet specific standards to safely recycle and manage electronics. Currently, two accredited certification standards exist: the Responsible Recycling Practices (R2v3) and the e-Stewards® standards. We also encourage customers to choose certified electronics recyclers.
Responsible Electronics Recycling Provides Important Benefits, Such As:
Reducing environmental and human health impacts from improper recycling;

Increasing access to quality reusable and refurbished equipment to those who need them; and

Reducing energy use and other environmental impacts associated with mining and processing of virgin materials – conserving our limited natural resources.
Both the existing certification programs share common elements that ensure the responsible recycling of used electronics. These programs advance best management practices and offer a way to assess the environmental, worker health, and security practices of entities managing used electronics. Specifically, these certification programs are based on strong environmental standards that maximize reuse and recycling, minimize exposure to human health or the environment, ensure safe management of materials by downstream handlers, and require the destruction of all data on used electronics.
Certified electronics recyclers have demonstrated through audits and other means that they continually meet specific high environmental standards and safely manage used electronics. Once certified, the recycler is held to the particular standard by continual oversight by the independent accredited certifying body. A certification accreditation board accredits certifying bodies and oversees certifying bodies to ensure that they meet specific responsibilities and are competent to audit and provide certification. EPA supports and will continue to push for continuous improvement of electronics recycling practices and standards.
After consolidating and closing one data center from one location into a larger facility. It was critical to make sure all data was securely erased. RetirePC performed an audit to verify all assets for disposal and capture the serial numbers from each hard drive. RetirePC's experts made the process flawless, destroying or wiping all of our old drives, as well as handling the disposal and recycling the obsolete equipment.
Thank you Retirepc.com for ensuring complete data destruction on our old drives. It was nice watching them being destroyed. I don't have to worry about our financial data getting into the wrong hands.