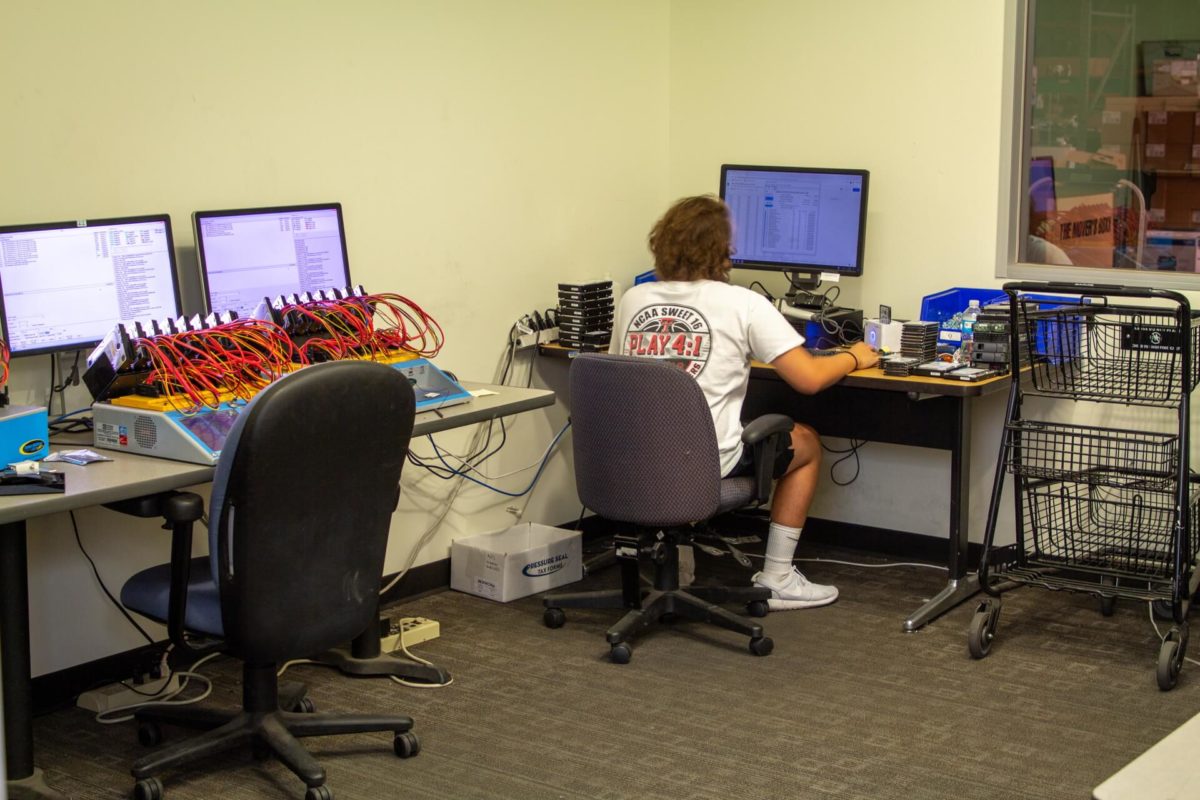 RetirePC is an IT asset disposal company that provides secure, sustainable IT asset disposition services to help organizations nationwide responsibly retire outdated technology. When upgrading your computer equipment, servers, networks, and other IT infrastructure, trust RetirePC to manage the end-of-life process. Our IT asset disposition services ensure your old electronics are recycled or disposed of safely and legally. 
What Is IT Asset Disposition?
IT asset disposition (ITAD) is the retirement and disposal of hardware assets that are at the end of their useful life. ITAD involves the organized process of removing obsolete, outdated, or surplus technology equipment in a safe, secure, and environmentally responsible way. Typical IT assets requiring proper ITAD services include computers, servers, data storage systems, networking hardware, printers, screens, cables, and more.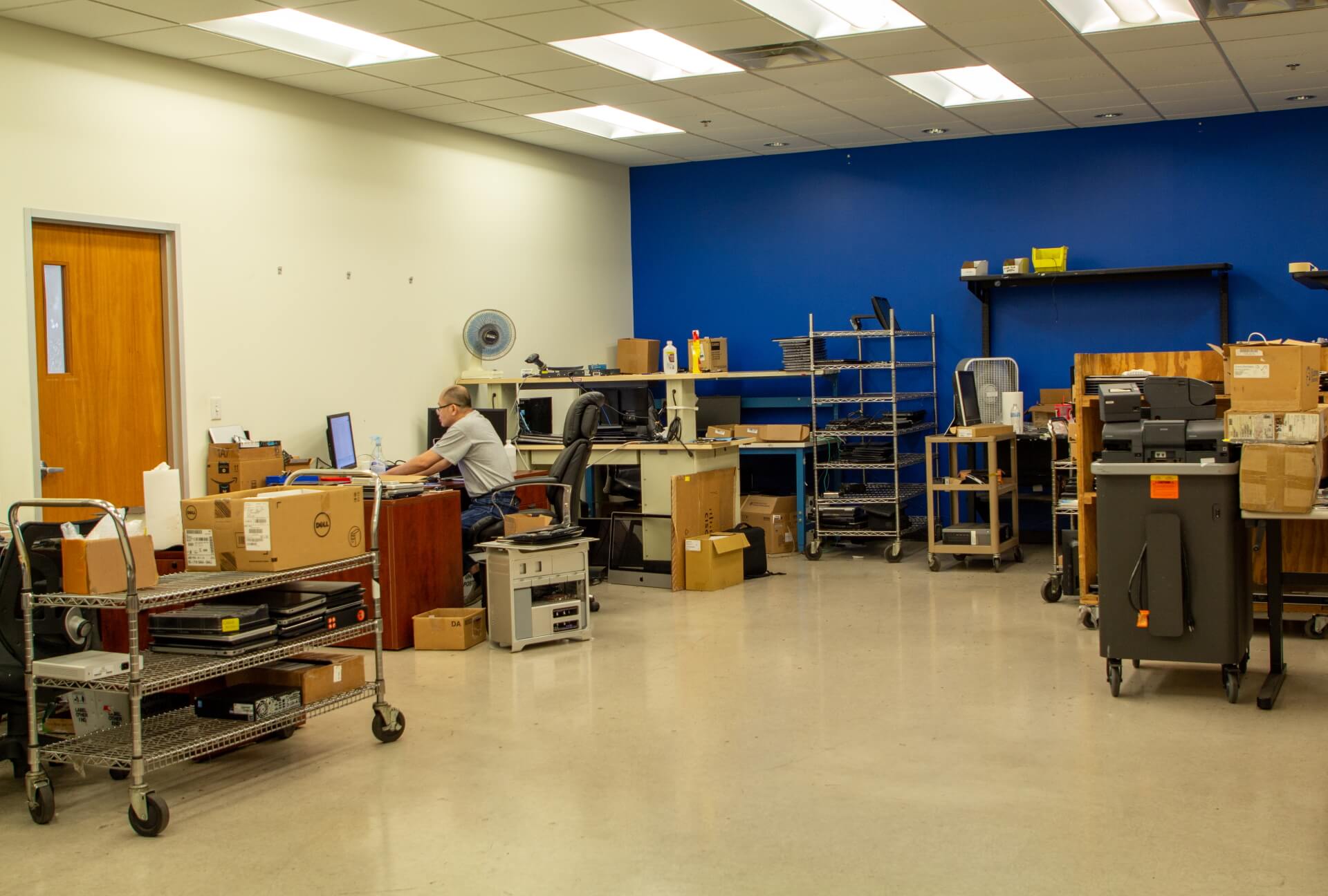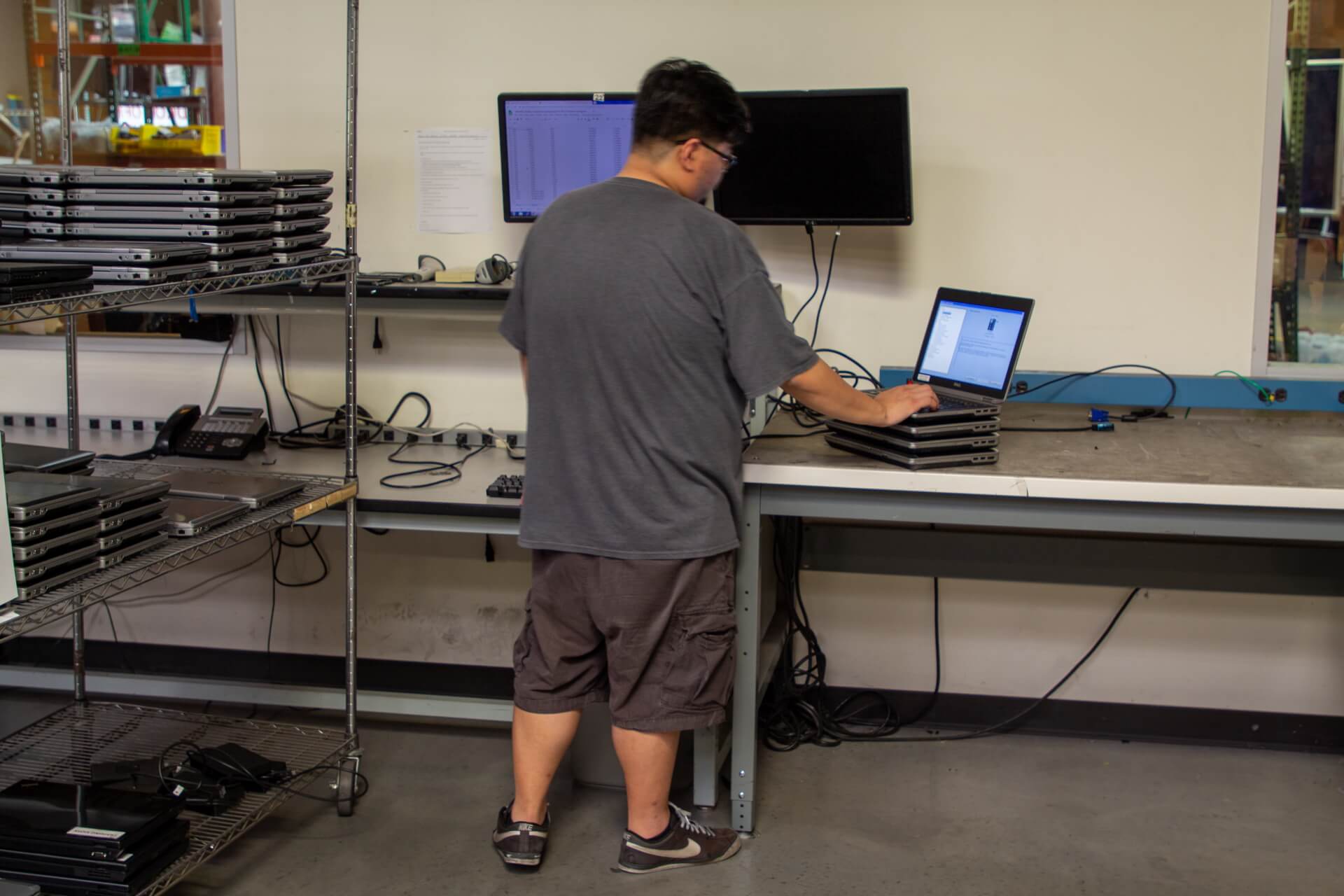 Who Needs IT Asset Disposition?
Typical ITAD customers are businesses, organizations, and institutions that are subject to regulatory compliance, require secure handling of sensitive information, and seek financial recovery for their used assets.
Proper ITAD goes beyond basic electronic waste recycling to include many steps such as data wiping, chain of custody tracking, resale of working equipment, component harvesting, and responsible recycling. We don't drop anything off at a landfill. Our goal is to achieve sustainable recycling practices that don't lead to the spread of environmentally destructive e-waste.
With rigorous ITAD, organizations can securely remove IT assets from service while managing environmental liability. Partnering with an experienced ITAD provider ensures the full lifecycle of IT infrastructure is supported from deployment to disposition.
What Are the Benefits of ITAD?
ITAD provides many advantages that enable businesses to responsibly and cost-effectively manage the retirement of technological equipment. ITAD services with RetirePC securely destroy proprietary data from devices to minimize cybersecurity risks. 
Additionally, we assess assets to determine the most profitable disposition method – whether redeployment, resale, recycling, or destruction. 
This helps you maximize value recovery from your old electronics. 
Sustainable ITAD practices, like responsible e-waste recycling, support corporate social responsibility initiatives. So, you can rest easier knowing that you're recycling with the pros that will keep your brand's reputation in line with your environmental responsibilities.
Dallas IT Remarketing Made Easy
At RetirePC, we have specialized systems designed to maximize returns for your retired IT assets. Our IT asset disposition services turn the process into a revenue stream for your organization.
We are R2 Certified in asset management and disposal. You can trust us to handle the resale and repurposing of your used computers, laptops, servers, and other equipment. 
By partnering with RetirePC for ITAD rather than simply recycling, you allow us to reuse working assets and get you the maximum value you deserve. 
We take care of the secure resale of your retired hardware, including computers, servers, hard drives, monitors, phones, and tablets. When you let us handle your recycling and remarketing, you can focus on your organization's core business.
Why Choose RetirePC?
Whether you are a Dallas business or located outside of Texas, RetirePC is ready to help you unload your unwanted, old electronics. We handle every aspect, including on-site removal, data destruction, resale of working equipment, and eco-friendly recycling. 
With RetirePC, we offer secure IT asset disposal that ensures your valuable and sensitive data never reaches the eyes of people who could do you harm.
Where highly sensitive end-of-life equipment is concerned, RetirePC utilizes extremely thorough data destruction processes that include degaussing and shredding of disks and components.
Following complete destruction of materials, we issue a Certificate of Data Disposal for compliance reporting purposes.
Make the Right IT Asset Disposition Choice With RetirePC!
With RetirePC as your ITAD partner, you can confidently release your technology, knowing your outdated assets are handled ethically. 
We work with businesses locally and nationally, and are ready to commit our services to helping you clear out your unwanted IT equipment.
Schedule your first free pick-up or drop-off with us today!