The following is a list of electronic items that RetirePC.com can recycle.  We specialize in recycling DELL, Compaq, IBM, HP, Lenovo, and Cisco Recycling.  In general, we accept just about anything that plugs in or uses power.  Data Destruction is our specialty.
WE NO LONGER ACCEPT CRT MONITORS OR TV'S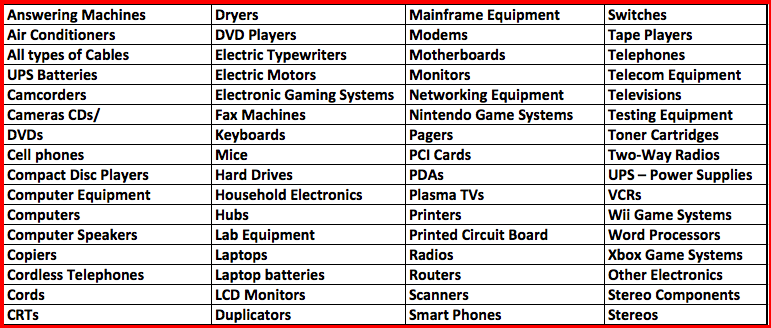 Multi Brand Purchasing & Services
Express Help And Friendly Services Every Time!
R2 Certified
After consolidating and closing one data center from one location into a larger facility. It was critical to make sure all data was securely erased. RetirePC performed an audit to verify all assets for disposal and capture the serial numbers from each hard drive. RetirePC's experts made the process flawless, destroying or wiping all of our old drives, as well as handling the disposal and recycling the obsolete equipment.
Thank you Retirepc.com for ensuring complete data destruction on our old drives. It was nice watching them being destroyed. I don't have to worry about our financial data getting into the wrong hands.