When it's time to let your IT equipment at your office go, make sure that you practice proper disposal or recycling methods.
Over the years, countless businesses, medical facilities, schools, and more have been wrongfully disposing of old computers and similar equipment at local dumps. Not only do these materials take up precious space in landfills, but they also have a negative impact on the environment.
Let the R2 certified experts at RetirePC help your business recycle its old equipment the efficient way.
Computer Disposal Has Never Been Safer or Easier
Technology has become one of the most important areas of any business. So, when it comes time to retire your old equipment, you will want an easy and safe way to dispose of your technology. Some equipment may not have resale value or simply can't function well enough to be donated.
RetirePC provides disposal services that fully adhere to EPA and government regulatory guidelines concerning electronic waste.
RetirePC Recycles Your Computers and More
Not only will RetirePC take your computers for disposal, but we also accept other equipment like:
Cell Phones

Circuit Boards

Modems

Monitors

Servers

Telecommunication Equipment, and more.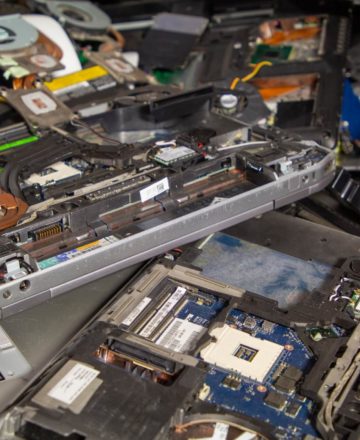 Turn Your Excess Equipment into Cash
Our computer recycling services can increase your profitability and maximize your ROI. Don't store your old equipment in a warehouse or closet where it benefits no one. By turning in your old equipment to RetirePC, your business could have the opportunity to make some cash on these old products.
Recycle Your Old Computers and Maximize Your ROI with RetirePC
Make the most of your old equipment through disposal and recycling services provided by RetirePC. If you're ready for new IT hardware, we are ready to adopt your old technology. Contact us today to find out more about our secure computer disposal services and computer hardware recycling.